Our company, Hot Drink Ltd. (Békés Teleki u. 17.), has been available in the Hungarian vending market since the 1994.

In the beginning we had been involved only in operating of few vending machines for hot drinks but our business activity had been significantly extended during the last years.It means that today we are already able to provide an overall service for our partners: it doesn.t matter if they want us to operate, to sell or to rent a coffee vending or snack machine, water cooler.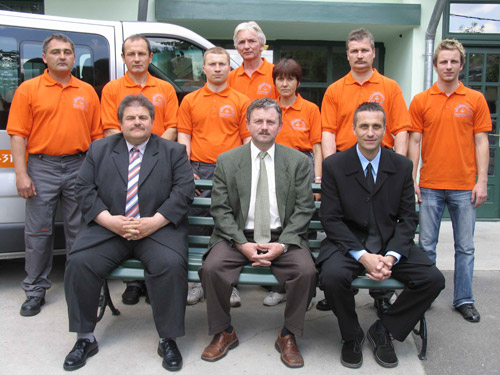 Hot Drink vending machines (wittenborg, zanussi, wurlitzer, a.p., ) can be found in hospitals, schools, factories, offices, shopping malls, shops, government offices, etc. Our reference-list shows that we work in buildings, where not only a high-level service is required, but strict hygienic criteria have to be met and fast overhaul has to be provided as well.

Our opearting and renting activities are limited to the territory of county Békés but we sell machines to the whole territory of Hungary.

Our operating activity is executed according to the guidelines of HACCP quality assurance system. We sell in our machines high quality materials for which any OÉTI licence is available.

Hot Drink's vending machines are serviced by trained crew, wearing uniform and driving company cars.

Beginning of year 2003 our company joined the Hungarian Vending Association Magyar Ital- és Áruautomata Szövetség . MIÁSZ.

Should you have any questions, please do not hesitate to contact us.